GRANDE BLOG
Welcome to the Grande Blog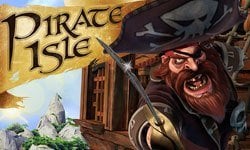 Details
Ahoy land lubbers! Shin up the crow's nest and keep look-out for Realtime Gaming's island of hidden riches. We'll be coming up on it soon.
When we drop anchor on September 16, Pirate Isle will be ripe for the picking to download or on Instant Play. Arrr, this ain't no flotsam and jetsam, lads, this is riches and plunder beyond your wildest dreams.
Grab your cutlass for a treasure hunt of the ages aboard Grande Vegas Online Casino from September 16. Arrrr!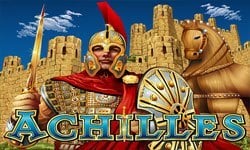 Details
One of Grande Vegas Casino's most popular games – Achilles – has now gone mobile.
Tackle the Trojan Army right from your phone. You've been able to rally behind Achilles on Instant Play for eons, but now the thrill of siding with the greatest of Greek warriors is with you whenever you want it, on mobile.
Feast on the spoils of war and play one of the two heroic features – the Achilles feature and the Troy feature. Defeat the Trojan army and you'll walk away with legendary rewards.
Spot three or more Achilles symbols anywhere on the reel and up to 25 Free Games with triple prizes are YOURS! Ha! Take that, Trojans!
Take down three Troy symbols, and you'll bag 10 free games with double prizes!
Appease the gods by playing well and you may be blessed with progressive jackpot!
What are you waiting for? Grab your sword and your shield and play Achilles on your MOBILE TODAY!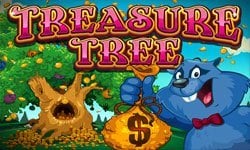 Details
Forget climbing the career ladder – it's time to tackle the Treasure Tree. It's way more fun and will take you back to those happy heady days of childhood.
Realtime Gaming has branched out this time to bring you a fantastic new match and win that will 'leaf' you stuffing your duffel bag with a whole lot more than just apples.
Hum along to the catchy tree-climbing tunes, and match three of the same-color MONEY BAGS and 25 FREE GAMES or up to 500x your bet in instant prizes will be all yours, ripe for the picking.
But Grande Vegas Casino wants to push you higher, to the sweetest fruit on the Treasure Tree. Prizes awarded in free games will go TRIPLE. All those lovely prizes just waiting for you to squirrel away.
Sling your leg over the nearest branch and pull yourself up the Treasure Tree, and bag your basketful of tree treats. Available NOW on download and Instant Play.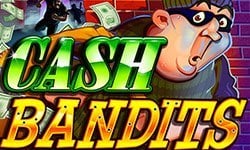 Details
That's right, the safe-breaking bank robbers are in town, and they're looking to share their loot!
Help them to crack open the vault, and they'll reward you with up to 90 FREE GAMES! And that's not all – they'll even multiply your loot by up to 12 times -- these guys are some pretty generous bank robbers! Make sure to leave the engine running as you'll want a quick get away with your ill-gotten gains in this bank-breaking new slot!
Whether you're a Bonnie or a Clyde, head on over to Grande Vegas Casino and be sure to keep the cops off your tail as you loot and pillage your way to big prizes in Cash Bandits -- who says crime doesn't pay! 
Play NOW on Download, Mobile and Instant Play.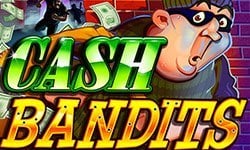 Details
The Cash Bandits are coming!
That's right, the cops are on their tail, but they've still got time to help you bag some swag in this bank-breaking bonanza from Realtime Gaming!
Master the art of safe breaking on the 10-digit keypad, and you could soon be swindling your way to up 90 free games for your troubles! There's prizes multipliers a-plenty, too – keep breaking those safes, and you could see your swag multiplied up to 12 times – before you know it, you'll have enough loot to retire to a desert island!
This is one game when you'll want to stay on the wrong side of the law! So head on over to Grande Vegas Casino, dust off your gloves, grab your swag bag, summon the spirit of Bonnie & Clyde and make off with a fortune in Cash Bandits – available on Download, Mobile or Instant Play from July 15!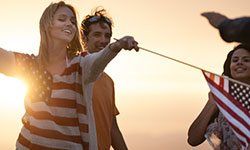 Details
That's right, Independence Day is upon us and Grande Vegas Casino is helping you celebrate with a bonus bonanza that Uncle Sam would be proud of – a $4,000 Independence Day Freeroll!
Our featured game for this year's festivities is Paydirt – a goldmine of a slot from Realtime Gaming! Grab your dynamite, prospector and get panning because there's plenty of prizes to be found in them-there hills! With bet multipliers, bonus pick features and bonus symbols lurking around every turn – there's no end of ways to win in this gold-tastic slot!
And it's free to play throughout July!
So crack out the stars and stripes and get ready to celebrate Independence Day in style, with food fireworks and a fantastic $4,000 Freeroll – right up until July 31st!
You'll find the $4,000 Independence Day Freeroll in the Tournament section of the download version of the casino – so what are you waiting for partner?!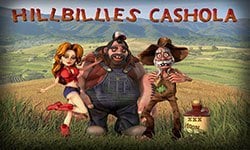 Details
…in this raucous new slot Hillbillies Cashola!
Billy Bob, Bubba and Billy-Jo are mighty pleased to make your acquaintance. In fact, they'd quite like to help you win some wonga!
So much so, that if you have any of the gang with you when you win, they'll increase your winnings! If you've got the whole family with you, then you could be in line for up to 20 times the regular prize!
And their hospitality doesn't end there. If two or more of the gang shows up, you'll bag yourself 8 free games – and if they show up in the right place during those games, you'll scoop a bonza bonus prize!
What a nice bunch of guys! So, don't leave them waiting, get over to Grande Vegas Casino and play Hillbilles Cashola on Download and Instant Play – TODAY!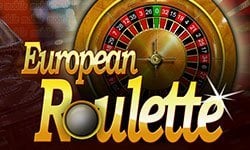 Details
European Roulette is here – are you feeling lucky?
There's a whole host of bets to lay in this classy casino classic from Grande Vegas Casino, so throw on your sharpest suit and spin to win just like James Bond!
Choose your strategy, what'll it be? Red? Black? Odd? Even? Maybe it's time for your lucky number to prove its worth! Whatever your plan of attack, there are plenty of ways to win in this action packed casino classic.
So what are you waiting for? Play European Roulette on your Mobile – TODAY!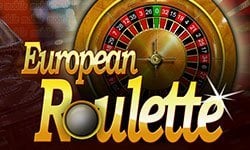 Details
You may feel like you're in Vegas, but you'll be playing like it's Monte Carlo – that's right, European Roulette is on its way!
Make sure your tux is back from the dry cleaners, slosh together your favorite cocktail and prepare to dazzle the croupier with your winning smile in this classic money spinner.
So hurry, you've not got long to plan your winning strategy – European Roulette comes to your Mobile at Grande Vegas Casino on June 24!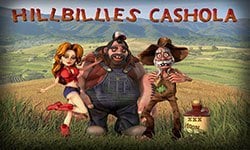 Details
The Hillbillies are a-comin'
Yes, Billy Bob, Bubba and Billy Jo are heading down to Grande Vegas Casino in this riotous redneck slot – Hillbillies Cashola!
Not only are the hillbilles an incredibly friendly bunch, they're also known for bringing good luck to all who meet them. So much so, that if you have Billy Bob, Bubba or Billy Jo with you when you strike it rich, they'll increase your prize!
But that's not all, they'll also help you bag free games, bonus and much much more!
What more could you want? Hang out with the hillbilles in Grande Vegas Casino from June 24!