GRANDE BLOG
Welcome to the Grande Blog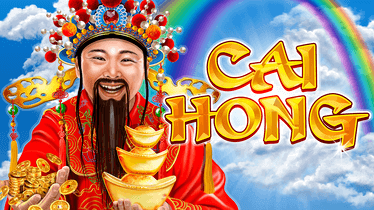 Everybody knows there is a pot of gold hidden at the end of a rainbow, the only issue is no one has as yet managed to find it. And if they did, there would still be an evasive little leprechaun to reckon with. Not when you do the hunting with RTG, though! We've got a new Realtime Gaming video slot on the way, offering players to lead them to this magical location and reward their efforts with a pot holding gold worth 50,000x their line bet. Doubling Wilds will help fuel the bottom line until one manages to launch the bonus round and win as much as 33 free spins with a multiplier of up to x15. If this sounds like a journey worth taking, show up at Grande Vegas on 21st March and give Cai Hong a spin or two.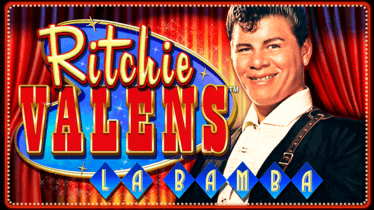 Who among you hasn't heard (if not danced) to La Bamba, a big Ritchie Valens hit launched in the late 1960s? Aware of an ever-lasting popularity of the song and the famous rock & roll pioneer, Realtime Gaming has decided to develop an all-ways-pay video slot incorporating both. Wonderful retro design comes combined with engaging and potentially lucrative specials, such as expanding Wilds which double the prize, free spins with multipliers and a few additional treats. Re-visit the 50s and return to the 21st century with your balance boosted by 6,000x bet per way.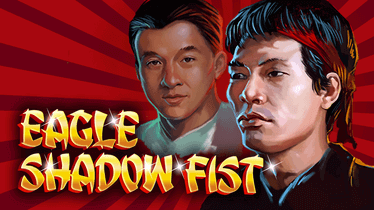 First in theatres in 1973, the kung fu flick involving a rising star Jackie Chan Ding tian li di has been referred to as Not Scared to Die/Fist of Anger/Eagle Shadow Fist in the English-speaking markets. Realtime Gaming entitled its upcoming blood-boiling slot inspired by the movie Eagle Shadow Fist, and have no doubt about it – it does the film justice. Although a routine 1970s kung fu show all wrapped up in war drama, Eagle Shadow Fist has had lots of memorable moments.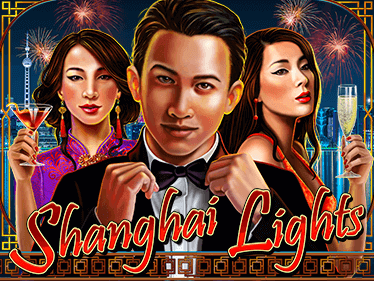 If you ever read about or seen a program featuring the booming nightlife scene in Shanghai, you may have wished to pay this vibrant city a visit yourself. Until you manage to do so, Realtime Gaming will offer a substitute capable of proving just as exciting and potentially even more rewarding. Shanghai Lights slot comes with 5 reels, 50 flexible paylines, and an array of special features with a high win potential. Wild substitute will expand over its entire reel during the base game and double payouts in the bonus round, and your regular free spins receive a sequel with upgrades capable of making up to 3 reels go completely Wild. Shanghai Lights will shine at Grande Vegas as of 17th January via your desktops or mobile devices.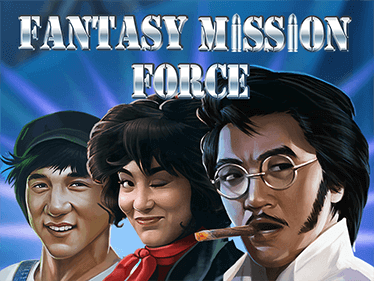 No, we're not necessarily expecting to see Jackie Chan in person (though who knows!), but this famous martial artist and actor will indeed make an appearance at Grande Vegas by way of the new Realtime Gaming slot called Fantasy Mission Force. For those less familiar with Jackie's work, Fantasy Mission Force is a 1983 cult classic taking place during the World War II and following the story of a group of generals taken hostage by Japanese troops. Jackie is not originally part of the rescue team, but in one way or another manages to get involved and end up as the one saving the big brass.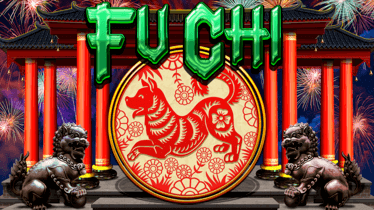 We're happy to announce that a brand new RTG game is on its way to Grande Vegas and will arrive just in time to welcome the Year of the Dog. According to Chinese zodiac, this is the sign associated with making sure your loved ones are safe and secure, but it also has fortune-related connotations. The potential to create fortunes is doubtlessly present in Fu Chi, a 5-reel and 50-payline video slot which is scheduled for release on 17th January. Before it arrives, we'll give you a little peek into its fortune-creating capabilities.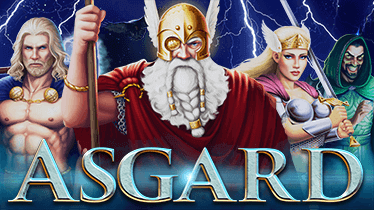 It's epic. It's larger than life. It's stunning. It's one of the best video slots themed on Norse mythology you've ever had the chance to spin the reels of. It's Asgard. Developed by the visionary RTG team, Asgard has picked up all the best features RTG has to offer – brilliant design, intuitive animations and clever bonus features. An all-ways-pays game, Asgard awards you with divine winnings across 5x3 reel grid, offering 243 ways to thunderbolt-boost your balance.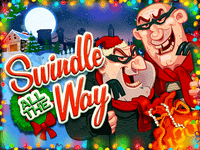 Holiday season is fast approaching and, while the US winter might offer the chance to have fun while riding in a one-horse open sleigh, the team at Grande Vegas knows how to get you laughing all the way. Dynamic new RTG slot called "Swindle All The Way" is a cheerful and bright affair featuring two audacious robbers trying to get away with the loot which should rightfully be yours. Make the best of the new game's generous special features and you'll be the one doing all the laughing this Christmas.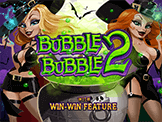 That's right, the long-awaited sequel to Bubble Bubble is on its way to Grande Vegas! It's scheduled to arrive on 11th October, and you may want to use the time in between to remind yourself of the mega-popular original. If you befriend Winni the witch she might introduce you to her cheeky sister and allow you to benefit from their combined powers. Three available features will all let you spin for free, one also populating the reels with Wild Ghosts, the other playing with up to two Wild reels,  and the third casting a spell to turn reels Wild and provide as many as 33 additional free games. Win-Win add-on has been included to make sure you never leave empty-handed or unhappy with the size of the prize. Features named Greater, Wilder and Ultra indicate what we're about to experience is even better than the much-loved original. Show up at Grande Vegas on 11th October and check if it's true!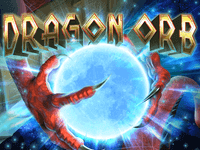 We've got Asian mythology to thank for a number of great slot games, and once again we'll have the opportunity to enjoy a beautiful piece of folklore as RTG launches its newest gem called Dragon Orb. Mystical and dramatic, the new slot plays with 5 reels, 10 paylines, and an exceptionally potent Wild card. While Wild Orb helps form bigger and better winning combinations , two progressive jackpots are waiting to be randomly awarded after any of your spins. The dragon is arriving to Grande Vegas carrying its powerful artefact on 20th of September and you're cordially invited to come share its treasures.