Trends, News & Interesting Reads
Browse here the best, most interesting articles about hot gaming news, global trends and up-to-date, interesting reads that will give you food for thought. Make Grande Vegas your source of latest stories and headlines in global online gaming and beyond.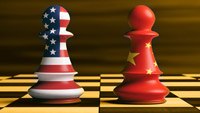 The U.S. and China seem to be steaming toward a full-fledged trade war. If the battle heats up, American casino companies could absorb a good portion of the collateral damage. Mainland China has been the largest source of international travel and travel spending since 2012.
Beijing can easily direct these travelers away from sites that represent the disfavored US government as it uses online Vegas games to reward its friends and punish its enemies.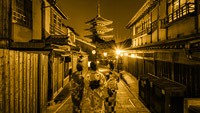 Now that the general outline of casino regulations has been approved in Japan the ruling Liberal Democrats submitted the IR Implementation Bill for parliament's approval. The introduction of the bill remains a key milestone in Japan's push for a casino industry.
Key measures of the bill, which would allow for Grande Vegas type casinos to be built in 3 Japanese locations, include requirement of a  ¥6,000 entry fee for residents, a 3% cap on the size of the gaming area within an integrated resort and a 30% flat tax rate on revenue. Japanese citizens will be restricted to three casino visits per week and 10 casino visits per month.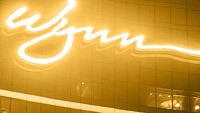 Wynn Resorts has been at the forefront of development throughout the casino world. The fallout from allegations of former CEO and founder Steve Wynn's sexual misconduct with Wynn employees has been hard for the company, causing investigations, losses in earnings and bad press. Now the company seems to be back on track in its leadership role as a provider of Vegas brick-and-mortar and Vegas online events.
The U.S. Supreme Court left standing a Nevada court's ruling that prohibited the casino from forcing dealers to share their tips with supervisors. SCOTUS denied a petition by Wynn Las Vegas to overturn the lower court's ruling that required dealers to share 15 percent of the tips that gamblers leave when they win at their Vegas table and online games.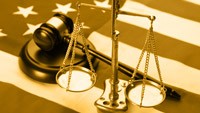 As soon as the Supreme Court ruled that Vegas casino style sports betting could be adopted by individual states, gaming commissions in multiple states discussed plans to get started. Some states, such as New Jersey and Delaware, had already passed the legislation that would allow sports betting to take place in their state and were waiting for the formal OK from SCOTUS to get started. Others began the legislative process within weeks of the SCOTUS ruling.
Some of the newest updates in the American sports betting arena include new moves in Mississippi, Kentucky, Illinois, and New York.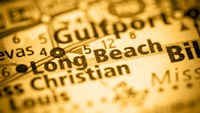 A development company owned by James Parrish has announced that it is partnering with Kentucky-based Encompass Develop, Design & Construct to open a casino along the waterfront in Long Beach Mississippi. The plans call for the casino to be built at the site of the old Sav-a-Center grocery store and Kmart with a wide variety of table games, slots and other online Vegas games. 
The 12 acre site is located on a beachfront property on Hwy 90 at 241 East Beach Blvd. As soon as the Mississippi Gaming Commission meets in July the partners expect to receive approval to build what will be Long Beach's first casino.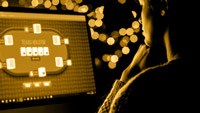 Artificial intelligence is being used to tackle some of the world's biggest challenges, ranging from controlling environmental damages to enhancing the study of computer science, medicine and human resources. It's also used to spur on the development of finance, education, music, customer service, transportation, telecommunications, aviation and health care administration.
In a recent whimsical, yet fascinating application of Artificial Intelligence, Grande Vegas casino players and other poker enthusiasts had an opportunity to observe AI compete in a poker battle with some of the world's best poker champions to test the limits of this mix of technologies.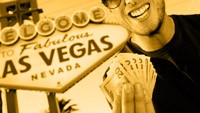 When people have more pay, they play. That's an old observation about the state of the economy that's as true today as when it was first spoken. Probably the most effective observation point for the American economy is Las Vegas where people take their leisure funds to spend on relaxing accommodations, sightseeing excursions, Vegas casino gambling action and theatre entertainment. 
Observers watch the Las Vegas scene closely to get a sense of the state of the American economy. Some recent observations are discussed here.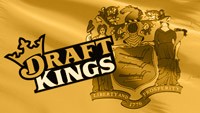 DraftKings Inc. announced that it has submitted a formal application for a state license to offer Vegas online type sports betting in New Jersey. New Jersey has been accepting applications to offer sports betting since February, based on NJ state law. DraftKings Inc., however, waited until May when the Supreme Court ruled that a federal law that disallowed sports betting was illegal and that states could legalize the activity.
DraftKings applied for a Casino Service Industry Enterprise License and the application is now being processed. The New Jersey Division of Gaming Enforcement (DGE) will decide on licensure which is expected to come through quickly. The filing makes DraftKings one step closer to securing a role as a leader in America's sports betting market.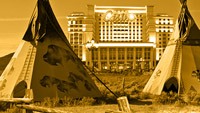 The relationship between the federal government and tribal casinos has always been filled with tension. The sides often turn to the courts to help navigate the rights and responsibilities of the feds and online Vegas games that are operated by Native American tribes at their casinos.
Over the last 4 decades casino gambling has become an interregnal component of many tribal economies. It often falls to the courts to decide how much autonomy the tribal economy has as they develop  casino entertainment.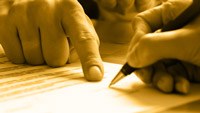 The Vegas online news reports that two of the city's biggest casinos, Caesars and MGM, have reached a deal with the Culinary Union which will avert a threatened strike and allow the casinos to continue to function. The tentative labor agreements mean that the union can now turn its attention to its negotiations with the smaller casinos which, thanks to the precedent set by MGM and Caesars, are expected to fall into line.
This week the Culinary Union said that it will be focusing on properties that are located downtown and on the Las Vegas Strip. If there isn't any progress in the negotiations with these properties -- which include the Tropicana, Treasure Island, the D, Downtown Grand and the Golden Nugget – the workers could walk out at any time.