Trends, News & Interesting Reads
Browse here the best, most interesting articles about hot gaming news, global trends and up-to-date, interesting reads that will give you food for thought. Make Grande Vegas your source of latest stories and headlines in global online gaming and beyond.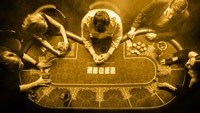 Playing in a poker tournament gives you the chance to compete against the best players from around the world. There are tournaments at land-based casinos, at online casinos - like our very own, Grande Vegas Casino - that involve almost every type of poker from high stakes games of traditional Stud Poker and Draw Poker to games of Texas Hold 'Em Poker, Omaha Poker, Seven Card Stud Poker, Triple Draw Poker and more.
It's not hard to find games in which you're thrust into competition with amateur players but if you want to find the best games running this summer, check out some of the world's top poker tournament action.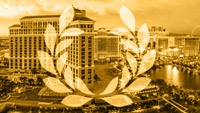 Caesars Entertainment, the successful corporation which has brought Vegas games to casinos around the world, is expanding in new directions. The Las Vegas-based company has decided to focus on non-gaming vacation tourism that brings vacationers to their hotel resorts in different locations through four of their brings.
The brands, including the Cromwell, the Flamingo, the LINQ and Caesars Palace will be brought to locations that tourists frequent.
Marco Roca, former executive of Hard Rock International, has been hired by Caesars. Roca has the go-ahead to begin negotiating immediately to secure international deals. Some of the possible locales for development include Dubai , Hong Kong and Mexico. Other US and international locations may also be added to the development plan in the future.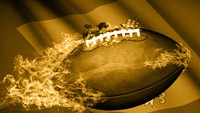 Delaware is set to begin allowing full-scale sports betting throughout the state, starting in mid-June. Last month's U.S Supreme Court ruling cleared the way for States to implement sports-based Vegas games and other types of sports wagering schemes.
Delaware has three casinos which will all introduce sports betting, starting next week. They will feature betting opportunities on professional baseball, football, hockey, basketball, soccer, golf and auto racing for regular season games and championship games.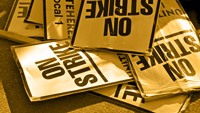 In a sign of the times, the Culinary Union, one of the most powerful collective bargaining powers in Las Vegas, is bringing issues of sexual harassment to public attention as it heads into a strike scenario that will involve close to 50,000 casino workers in Las Vegas.
The union released survey results that show that workers are angry over safety concerns and widespread sexual harassment that continues to plague the no deposit and real money gambling casino culture of Las Vegas.
The union surveyed over 10,000 Vegas casino workers. The respondents, which included 27 percent of hotel housekeepers and 59 percent of cocktail servers, said they had been sexually harassed by managers, guests and others while on the job. The results have caused the union to add a call for stronger safety protections to their list of demands in the union's upcoming contract with casino owners. The old contract expired on May 31st and although no strike has been declared, the lack of a contract means that the strike could begin at any time.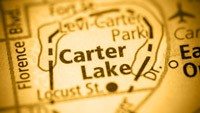 Ever since the Supreme Court 1987 ruling that overturned restrictions on Native American tribes establishing casinos on their native lands, tribal councils around the United States have built gambling centers to attract tourism, develop their local economy and create jobs. The ruling gave tribal councils the right to open bingo halls, run lotteries and operate casinos in states where casino entertainment was legal. Only Congress, the Court ruled, could limit or regulate land-based or Vegas online gambling activities on reservation lands in states where casinos were legalized.
Now the Ponco Tribe is testing that ruling by pushing ahead with plans to open a casino in Iowa, a state with no legalized gambling. Nebraska has joined Iowa in a suit, filed in Federal Court, which names the National Indian Gaming Commission and the U.S. Department of the Interior as defendants for their support of the Ponco tribe's plans.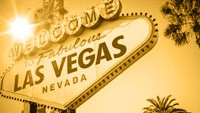 At one time, heading to the Grande Vegas Casino or any of the other Nevada casinos was a major experience in and of itself. The games, the theatre, the restaurants….all of these attractions added up to a high quality vacation package that attracted millions of casino enthusiasts every year. 
Now the casinos have come to the conclusion that they must review their marketing and update the traditional vacation package offers. There are two reasons for this. 
Market research shows that many younger millennials are simply not gambling. Playing games for money doesn't appeal to many of these people yet they like to travel, enjoy varied activities and look for vacation packages that offer them excitement and thrills. Now it's up to the casinos to think about how they can make that happen as part of their casino-resorts' promotions.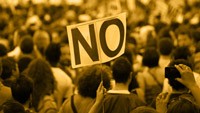 Hotel workers in Vegas are set to walk out on June 1st over job security, health benefits and pay. The strike will not affect online casino sites such as our own Grande Vegas, but will impact the large land-based casino-hotels such as El Cortez, Planet Hollywood, Bellagio, MGM Grand, Caesars Palace, Stratosphere and The D.
Although workers in the actual gaming halls are not involved the strike will seriously impact the hotels by removing all of the support personnel such as the  bartenders, housekeepers, bellmen, cooks and other kitchen workers, cocktail and food servers, and porters. In addition to regular casino traffic the strike will cause problems for hockey fans who are heading to Vegas to see the Vegas Golden Knights compete in the Stanley Cup Final. The game has attracted a lot of attention since the Golden Knights are in their first year as a national team and they have a good chance to take the Cup.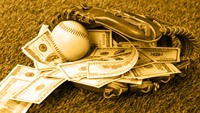 Atlantic City's newest casino, the Ocean Resort Casino, will offer a Vegas online inspired sportsbook option when it opens to the public next month. The casino is partnering with the London-based William Hill gambling company to offer legal sports betting as part of its services to its clients.
Bruce Deifik, owner of the Ocean Resort Casino said that ORC's sportsbook would be centrally located in the middle of the138k-square-foot gaming floor and would take up 7,500 square feet. Patrons, Deifik said, won't be able to miss the sports betting site which will feature private suites for high-rollers.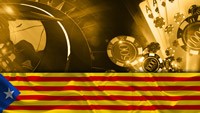 As casino entertainment expands in Europe the Catalonian Ministry of Economy and Finance announced that it has granted approval to Hard Rock Entertainment World to build an integrated casino resort in Spain's Catalan region. The resort will include Vegas games, luxury hotel rooms, shopping and entertainment.
The Hard Rock Hotel & Casino Tarragona is scheduled to be completed in 3 years and the project will begin to be built as soon as HRI secures the necessary building permits and submits a €10m deposit.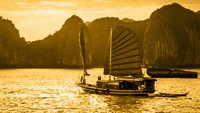 Hard Rock is working with the Banyan Tree Holdings to develop a $2 billion casino along Vietnam's eastern seaboard. The Cu Du Village site will operate with deposit and no deposit gaming options so that each visitor can play in a way that meets his or her individual gaming level and betting level.
Rumors of the casino project have been floating around since the beginning of the year. Plans call for Hard Rock to contribute approximately $100 million to cover costs for the gaming and entertainment sections of the complex which also includes residential hill villas built at Cu Du Village.